Public and private organisations alike have a board of directors that is responsible for leading its strategy. This involves bringing together a collection of experienced and expert team members to achieve the aims of the organisation. However, the process of holding meetings, making decisions and acting on those decisions involves a large number of moving parts that need to work in harmony for it to work efficiently and effectively.
This is where a board portal can play an important role. These collaborative tools align all stakeholders on the board, reduce admin, enable collaboration and facilitate enhanced discussions, monitoring actions and holding board members accountable.
This article explains what board portal software is, how it can transform the entire ecosystem of your board and committee meetings and what you should look for when you introduce this key piece of equipment into your organisation.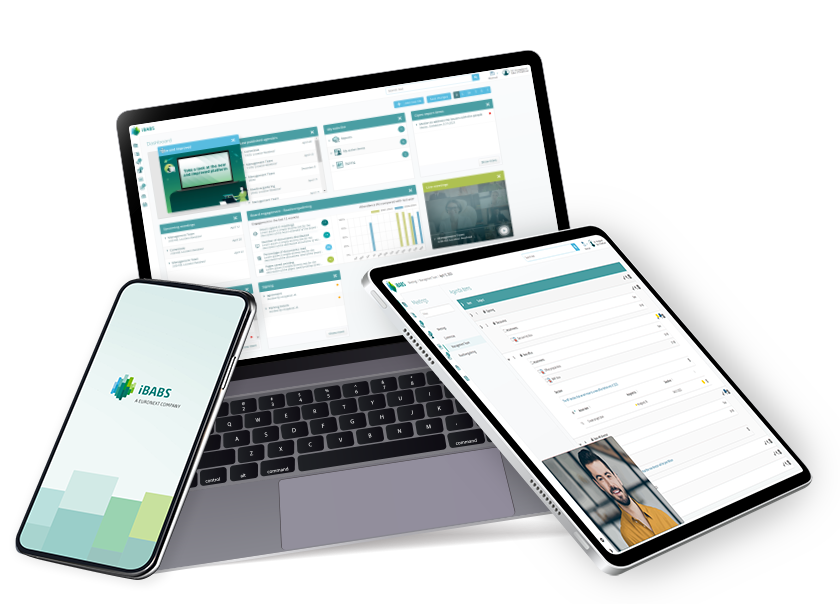 What is a board portal? 
A board portal is a secure digital corporate governance platform designed to streamline and enhance the communication, collaboration and information-sharing processes within a board of directors and between board admins and directors.
Board portal software is also referred to as board management software or board meeting software and offers a centralised space for managing a wide range of board-related activities and documents.
Not only does this type of program replace traditional paper-based procedures, it also:
Facilitates easier board communication
Improves meeting preparation
Enables better decision-making
Runs the video conferencing aspect of virtual and hybrid meetings
Creates an audit trail
Collects data on board activity
Monitors progress on action items.
A board portal is available to all members at all times via mobile and desktop devices, meaning they can access the most important information and carry out board work wherever they are.
It becomes the primary communication tool between all stakeholders, keeping conversations in a secure environment and centralising all board-related activity in one, easily accessible place.
What can you do with a board portal?
A board portal is not just used for running a meeting of the board of directors. Public and private companies also utilise this type of software to improve their workflows across all stages of the meeting journey. For example, here is how iBabs' board portal works in relation to board meetings:
More use cases of a board portal
Board portal solutions offer a layer of security by storing all documents in a central repository. Only those with access to a profile can access them on this secure platform and there is no chance of them being buried in email chains.
Manage meeting preparation
Board admins can schedule meetings, invite members and sync to their calendars within the portal. They can also put together agenda items in minutes using an agenda builder to prioritise the most pressing topics, attaching relevant documents to bring leadership teams up to speed.
Collaborate in real-time
Board members might not find themselves in the same room very often, but being able to connect in the cloud, through board portal software, they can collaborate with each other on documents, with the changes updating automatically in all users' profiles.
Validate documents and decisions
Rather than chasing board members for ink signatures, use your board portal to collect legally binding digital signatures wherever they are. It also records all data relating to decision-making, simplifying the retrieval of important information in the event of an audit. 
Manage action items
Add action items to the agenda or minutes, designate someone to complete them and set a deadline. You can also track the status of action items using a task manager to ensure the work is on target.
Manage minutes
Board portals usually offer functionality to generate meeting minutes within the platform, using the agenda as a base. This makes the process more straightforward and faster, allowing you to distribute them whilst they are fresh in the memory. Board members can read, approve or suggest adjustments.
Work remotely
Availability on mobile devices means that board members can be connected to their work even when they are out and about. They have access to the portal whenever they need it and can use the video conferencing integration to attend meetings when they cannot be there in person.
Try the board portal 3,000+ organisations useiBabs provides all the functionality you need to transform the way your board runs its meetings. To find out more about our powerful board portal, request a demo to see it in action and discover how it would work for your business.
Request a demo today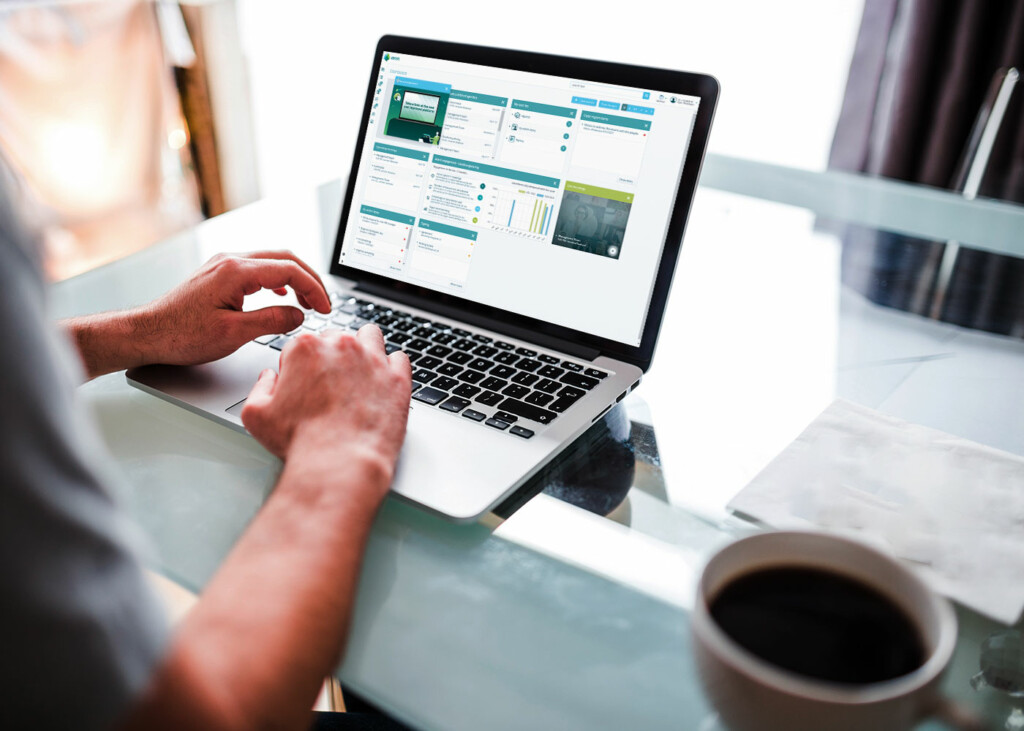 Key features of a board portal
The board portal market is full of products offering board management solutions. But they are not all created equal. This section explores the features modern boards should require from board software providers.
Collaboration
Digital signatures: Board directors should be able to sign documents electronically within the platform, ensuring legal compliance and faster turnaround times than when relying on collecting wet signatures.
Document management: All board members need access to current and past documentation, with the most recent versions updating in their profile as soon as someone modifies them.
Dossiers: Your portal should streamline the process through which you run your documents. Find a solution that allows you to set a review process and manage questions and edits intuitively.
File sharing and support: The board should be able to share documents of all types securely and with robust access controls to prevent them from falling into the wrong hands. Security features such as role-based access mean only those with a need to see sensitive information can do so.
Notes and annotations: Being able to annotate documents directly within the platform enhances collaboration and clarity, allowing administrators to adjust inaccuracies and instil a sense of teamwork.
Offline access: Accessing documents and other essential features without an active internet connection can be beneficial, especially in areas with intermittent connectivity.
Universal search: An effective search function allows users to find information from previous meetings and documentation within seconds, improving meeting preparation and informing discussions.
Video conferencing: The ability to conduct hybrid or entirely remote meetings within the board portal software can greatly increase the flexibility and adaptability of the board's work, improving meeting attendance.
Voting: Secure online voting mechanisms, with options for manual, live, or anonymous voting, are crucial for decision-making processes, for providing context to decisions and for record-keeping. 
Automation 
Alerts and notifications: Automated alerts and notifications keep both directors and administrators informed about updates. This is important to ensure timely actions and responses to important requests.
Workflows: You should be able to create custom workflows, such as routing documents for signing. This has to reflect your organisation's internal board processes so that the portal integrates seamlessly with the way you work.
Minute taking: Your board portal should cut down the time it takes to produce minutes by enabling you to do so on the platform, applying formatting and branding automatically. You should also have the ability to distribute them in the cloud to users' profiles.
Document distribution: A professional board portal will allow you to share meeting packs with ease, including agendas, minutes, reports and other relevant documents.
Accountability
Automatic follow-ups: Your board portal should eliminate the need to manage everything with email. It should instead send alerts to stakeholders about the action items that are due and remind them of their designated tasks.
Progress tracking: This enables you to segment tasks by agenda type, owner, status and due date to allow you to monitor progress and intervene if needed.
Dashboard: This is an important feature that shows you an overview of board activity, action items, task progress, document open rates, board engagement statistics and more.
RSVP and attendance tracking: Track RSVPs and attendance for meetings, ensuring that the necessary number of attendees is present for a quorum and that members can be held accountable for their attendance.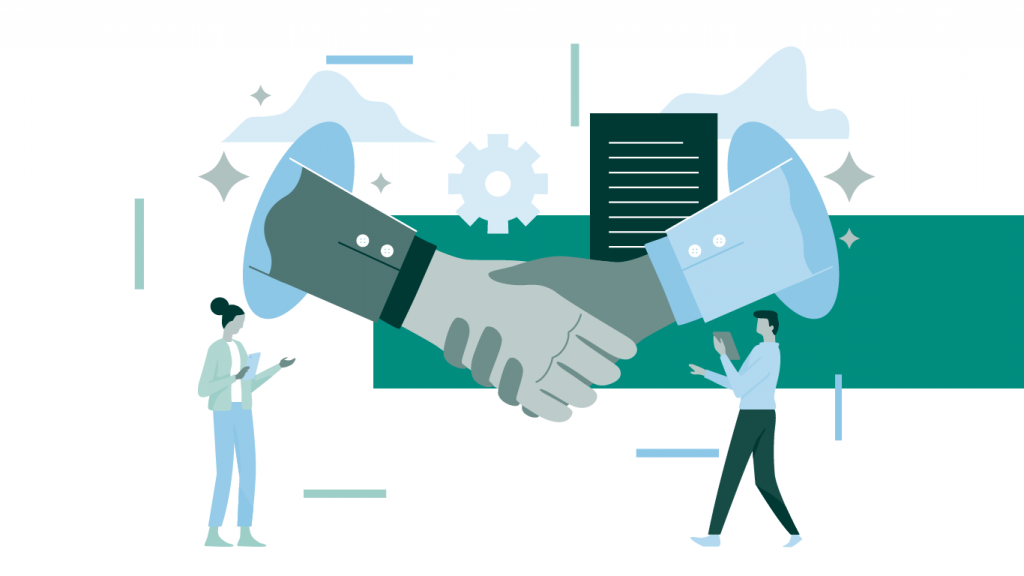 Security
Access controls and permissions: Ensure that you can set specific permissions to maintain the confidentiality of sensitive data and grant appropriate access to different users within the board portal.
Encryption: Use a portal that offers strong encryption protocols, such as the 256-bit AES encryption, similar to that trusted by banks and departments of defence.
Data security: Ensure the portal adheres to international standards and regulations, such as GDPR when operating within or dealing with entities from the European Union. These security features protect stakeholders from data theft and regulatory risk.
Mobile access and mobile device management: Accessing the board portal on mobile devices from any location is essential, but this provides security challenges that your board portal must be able to overcome.
Purge data from devices: If a user loses their device or has it stolen, being able to purge that device of sensitive data and confidential documents is a key feature of your board portal.
Other
International certifications: A platform that adheres to certifications such as ISO 9001 and ISO 27001 provides peace of mind that it utilises best practices to meet regulatory requirements.
Support: A user-friendly platform is vital, but equally essential is a responsive and dedicated support team that is available and ready to assist when needed.
Third-party integrations: Integration capabilities with the software and document management systems you currently use streamlines operations and enhances efficiency.
Compliance management: Stay compliant with regulations and guidelines by tracking deadlines, completing forms and storing relevant documents in a centralised location.
Learn More About iBabs' Features
iBabs provides a leading board portal that scales with your business. You only ever pay for your active users and enjoy all of the features needed to improve decision-making, increase board engagement and streamline the meeting process. 
Explore Features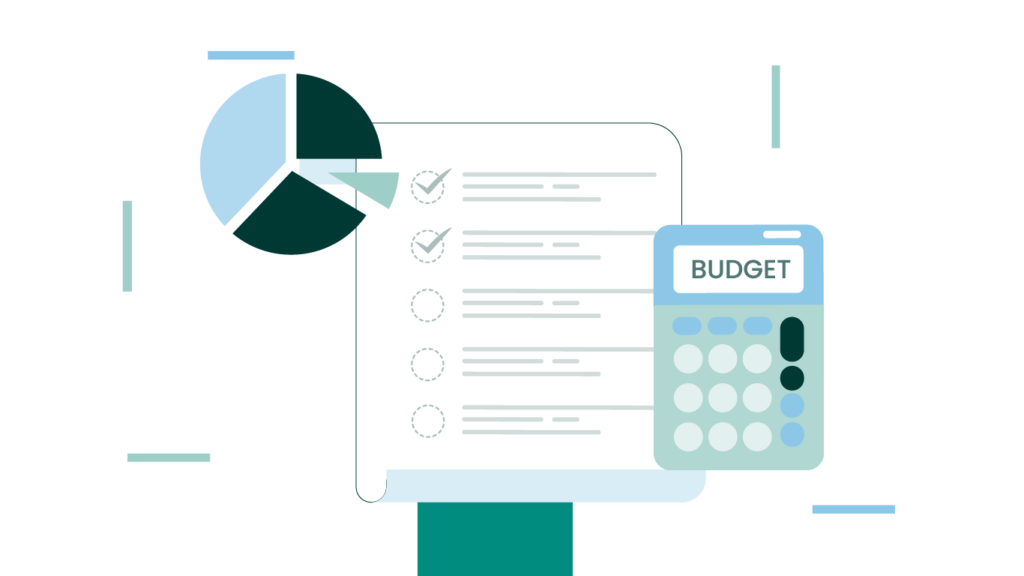 How much does a board portal cost?
The cost of board portal software can depend on a number of factors. These include:
The solution you decide to use
The features you need (some providers have different prices for a range of tiers that offer more functionality the more you are willing to pay)
The number of users for your board portal (some solutions are charged per user or there are tiered plans based on the size of your organisation)
Whether you pay monthly or annually
The cost of paying for the provider to train your users
For example, using iBabs, a flat fee provides access to all features and that is set at €12 per user per month. In addition, we provide full on-site training for both administrative staff and end-users of the board portal for a one-off fee of €995.
Of course, you can also factor in the value of the time your users spend learning how to use the tool. This can be minimised by undertaking a full training package directly from the provider, such as the one iBabs offers, rather than self-teaching users internally.
When considering a board portal, you should also consider the return on investment. Not only do you benefit through increased board effectiveness, but you also enjoy the benefits of increased security around your sensitive board documents and the general work of the board. When set against the cost of implementing board software, you can make an informed decision on how much a provider's solution will benefit your business.
Find out about iBabs' simple pricing
iBabs provides a leading board portal that scales with your business. You only ever pay for your active users and enjoy all of the features needed to improve decision-making, increase board engagement and streamline the meeting process. 
Request a demo today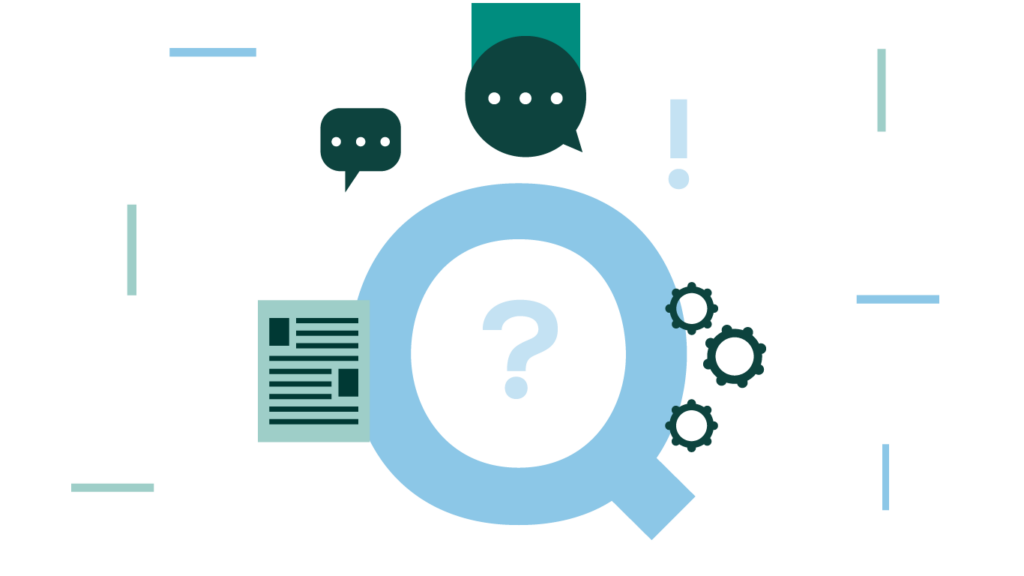 What questions should you ask your board portal provider?
When you start looking for the perfect solution on the board portal market for your organisation, you need to know what to ask the vendors you engage. These questions will help you to determine whether their board portal is the right fit for your business.
Functionality and usability
How user-friendly is your platform?
Do you offer features like digital signatures, voting functionality and integrated video conferencing?
How does the portal facilitate document management, version control and real-time collaboration?
Does it allow for offline access?
Accessibility and compatibility
Is the portal accessible on desktop, tablet and mobile and across different operating systems (iOS, Android, Windows)?
Do you provide an offline mode for document access?
Security and compliance
What protocols do you have in place (e.g. encryption standards, multi-factor authentication) to make this a secure platform?
Are you compliant with GDPR or other relevant data protection regulations?
How do you handle data backups and disaster recovery?
Customisation and integration
Can the portal be customised to our organisation's specific needs?
Does it integrate with other tools and systems we currently use?
Do I have complete control over the integrations I use?
Training and support
What kind of training do you provide to onboard new users?
How accessible is your customer service?
What does the contract include?
How is the platform priced?
Is it a one-time fee, subscription-based or based on the number of users?
Are there any additional costs or fees, such as for training or advanced features?
What is the contract length and what are the terms for renewal or termination?
Updates and enhancements
How often do you release updates or new features for the portal?
How do you gather and incorporate feedback from users to improve the platform?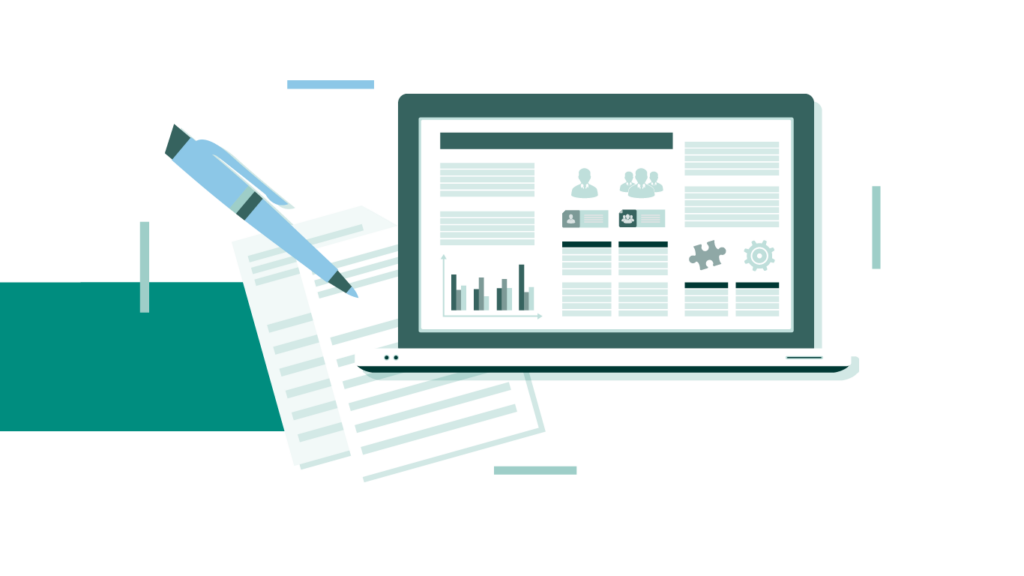 Data ownership and portability
Who owns the data stored in the portal?
In case we decide to switch vendors in the future, how can we retrieve or transfer our data?
Uptime and reliability
What is your platform's uptime history or percentage?
How do you ensure the reliability of your service?
References and case studies
Can you provide references or case studies from organisations using your portal?
About the vendor
How can we be sure that you will continue to provide this business-critical service in the long term?
Is there any risk that the vendor is aqcuired by a larger competitor?
Benefits of adopting a board portal
Board management tools offer many benefits to businesses, and a busy board can gain the following advantages.
Increase efficiency and productivity
A board portal dramatically reduces the time that administrators spend creating and compiling agenda items, creating board meeting minutes and other documentation. Being able to upload documents to the cloud, appearing instantly in users' accounts is a far more efficient method than the traditional paper process.
Directors can suggest changes that board admins can action immediately, ensuring that everyone works on the same and most accurate version of the information. In turn, this leads to more productive meetings where all attendees arrive ready to get into discussions and without having the spend time bringing colleagues up to speed.
Cost savings
Boards save money in terms of the time it takes both administrators and directors to prepare for meetings. In addition, a paperless approach reduces the cost of materials, printing and distribution.
By using a portal that offers its own cloud-based storage, video conferencing tool and minute-taking software, for example, you save on subscriptions to other separate tools that you might have been using for these purposes.
Meetings become shorter and more efficient and improved decision-making helps increase revenue, all of which count as cost savings from using a board portal.
Improves compliance and record-keeping
Compliance is a key element of the board's work, and a board portal helps maintain the requirements for record-keeping relating to minutes, for example, as well as keeping corporate data, trade secrets and information on clients. This is essential as part of risk management.
A board portal helps by maintaining digital records of the meeting, board meeting minutes, decisions, resolutions and more. In addition, the security protocols in place on the platform help you comply with strict data protection laws.
Not only does a leading board portal require multi-factor authentication for logging in, but it also allows you to adjust which profiles have access to which information and remotely wipe data if you need to.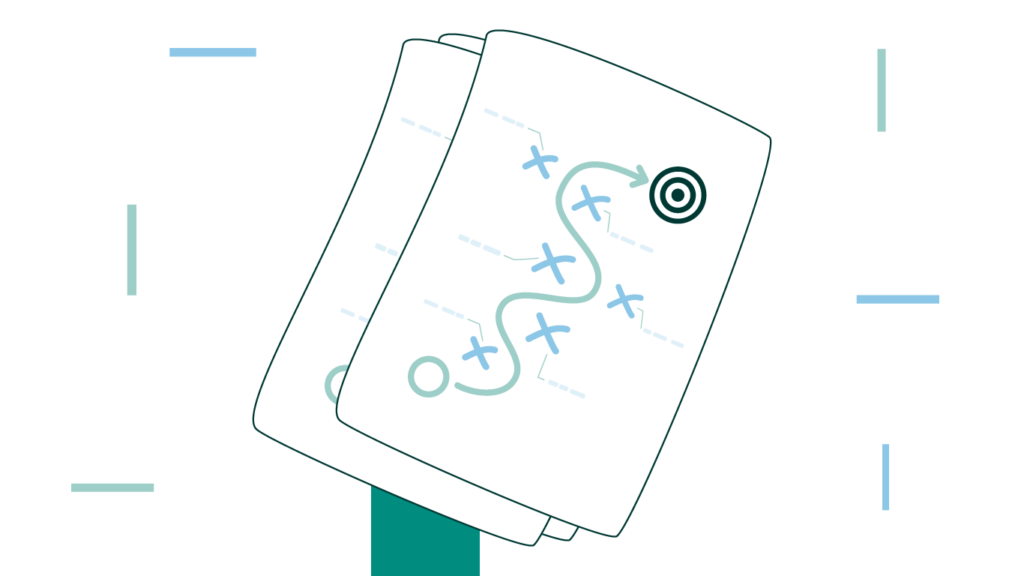 Improves your ESG rating
Both public and private companies are evermore aware of their obligations towards sustainability. Ridding the board meeting process of paper is a big step towards your environmental, social and corporate governance (ESG) goals.
With board packs running into the tens, if not hundreds of pages, board meetings can use a lot of paper, especially if there are amendments to make and send out. A board portal eradicates this and distributes all board material digitally, in the cloud.
Better decisions and accountability
With better collaboration facilitated by a board portal comes better decision-making. Everyone arrives at the meeting with the benefit of having heard colleagues' views on topics and having been able to research them further to create robust counterarguments or uncover their validity. This preparation means that the board can take better-informed decisions for the benefit of the company.
The increased accountability of monitoring action items and a more engaged board means that individuals and the board as a whole are more likely to follow through on their promises and effect real change.
The administrative dashboard shows how often directors attend meetings, how many documents they open and other engagement figures, helping to hold directors to account.
Challenges and concerns
Whenever you introduce a new way of working into an established group, it can cause concern and that is only natural. Here are some potential challenges to the smooth adoption of a board portal.
Transition and adoption hurdles
Some people do not like change and that can cause hurdles when encouraging adoption of the new portal. Transitioning from a paper-based process or from one that uses multiple third-party tools can seem daunting too and potentially disruptive to the work of the board.
However, this is where you need to arm yourself with the multiple benefits of the tool you want to install and demonstrate why it is in the best interest of the company. In addition, most providers will have a well-practised installation process in place to minimise disruption and get boards up and running in the quickest time possible.
Technology infrastructure requirements
Directors and board administrators need to have compatible devices to use the board portal, and it might require the company to provide these initially. Thankfully, most board portals work in the cloud and do not pose too many demands on the IT infrastructure of the business.
In addition, features such as an agenda builder to organise agenda items, are intuitive and easy to use within the meeting management software.
Training and skill development
A new tool that provides the functionality of a digital board portal will require users to undertake training. This can take place internally, using the literature provided by the company. In some cases, it can take time and require initial users to learn on the job and then trickle down their knowledge.
This is why it is advisable to take advantage of training packages offered by the board portal provider. They will have worked out the most effective way of imparting the information that new users need in a manner that helps bring them up to speed as quickly as possible.
Cyber threats
Locating all your sensitive board information within a platform can seem daunting for those concerned about cyberattacks and other security risk factors. However, most board portals use high-quality security protocols to protect the data held within and to keep the board as safe as possible as it discusses and shares private business information. Check the security features of the board of directors portal before you sign up.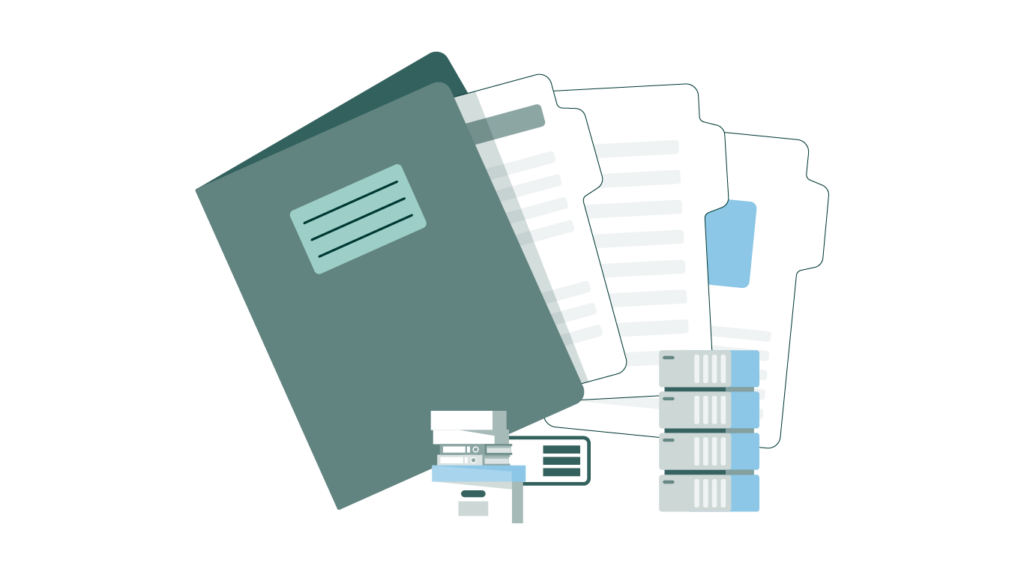 Case studies: successful implementation of board portals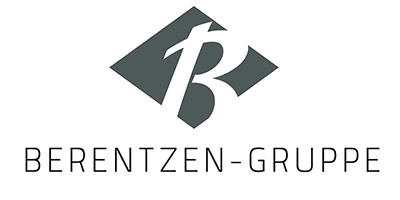 Berentzen Gruppe AG
German beverage company Berentzen Gruppe AG sought to digitise its board meeting process. Rather than using multiple tools from different providers to run meetings, the company required one, holistic solution for all elements.
This was one of the reasons why the company chose iBabs, but the team was also conscious of the transparent pricing-per-user policy clearly advertised on the website.
The team was delighted to have all board meeting material held within a single platform and noted the improvement in the efficiency and productivity of its meetings.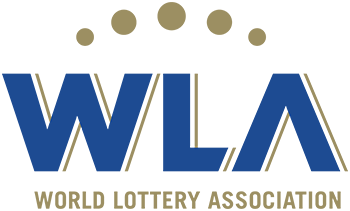 The World Lottery Association
Administrators at The World Lottery Association had found that board meeting preparation was taking too long. Executive assistants were fielding multiple emails asking for updated versions of documents and it was becoming tricky to track who had access to which items.
Using iBabs ensured that no one had to rely on long email chains to remain up-to-date any more and all stakeholders had the latest information at hand. It also sped up the process of creating agendas, reducing meeting preparation time significantly.
The Dutch Bureau for Economic Policy Analysis
Although the CPB, the Dutch Bureau for Economic Policy Analysis (Centraal Planbureau in Dutch), was already using digital tools within board meetings, there was no connectivity between the tablets directors utilised. This meant that it was difficult to find specific pieces of information when needed, and it was a challenge to ensure all stakeholders were referring to the same version of the documentation.
iBabs solved this issue by providing a structured process for meeting preparation. The organisation was also delighted with the security protocols included within the platform. Since compliance with data storage and management legislation was a high priority for its board, they were delighted that this could be ensured by using the digital board portal.
Is it difficult to switch to a new board portal?
The process of switching to a new board portal can seem daunting. Your board is comfortable with your current system and replacing that and retraining stakeholders might appear to be a big task. However, the process can be smoother than you might imagine, depending on the provider you work with. Besides, the benefits of using a portal that meets all of your directors' individual requirements can transform your board meeting process.
With iBabs, you will receive support at each step. This is how the switch works:
Migration plan – we work with you to plot out the steps involved, breaking the process down into manageable steps toward implementing the right solution for your board.
Data transition – book in sessions with our expert trainers to move the data you need from your current system to your new iBabs platform.
Training sessions – schedule training sessions with our team to help your administrative team and end-users understand how to take advantage of the advanced features offered by the portal.
Go live with support – our trainer and dedicated support team are there to help on an ongoing basis with any queries that you may have as you start to realise the full potential of iBabs' board portal.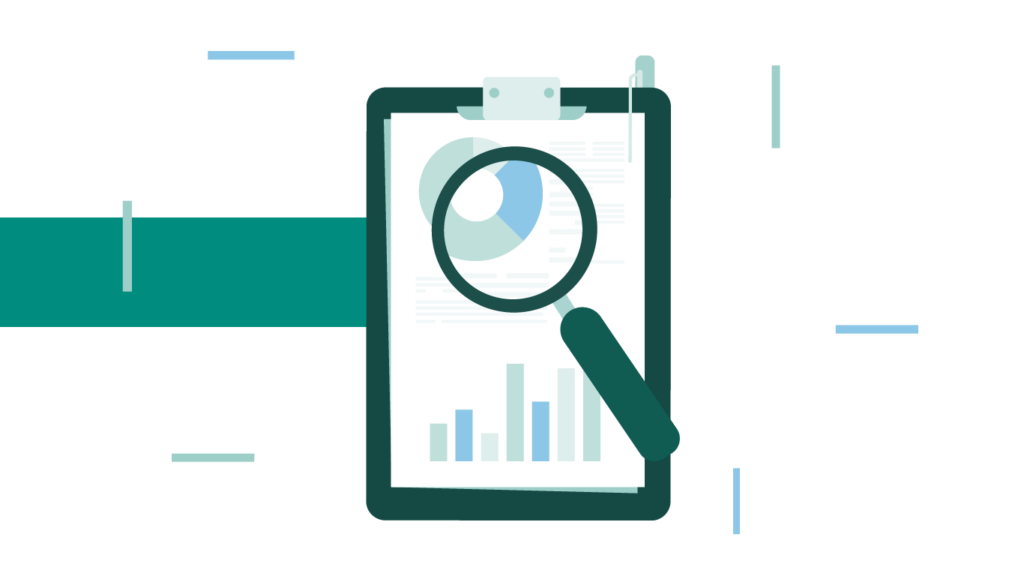 FAQ
How do board portals differ from regular collaboration tools?
Board portals provide a solution that encompasses all of the functionality of a range of collaboration tools on one platform. This means that stakeholders do not have to switch between apps in order to engage with their work. It also reduces cybersecurity risk, as multiple solutions can increase your exposure to bugs and flaws that could allow hackers into your systems.
Are board portals suitable for smaller organisations?
Board portals work for organisations of all sizes, as they provide a holistic solution to all aspects of the board's work. The modern board is a digital board, regardless of the size of the organisation.
All boards need the ability to distribute board materials, agenda, board meeting minutes, document sharing, voting functionality, secure record-keeping and other features. Smaller organisations should look into solutions that meet industry standards and are priced per user to be sure of the best value.
How do I ensure the security of our data on a board portal?
Look for a solution that utilises the toughest security protocols. If they can prove that they are serious about protecting your data and can demonstrate their credentials, you can rest assured your information will be as safe as possible on their platform.
How often should a board portal be updated or reviewed?
It is a good idea to monitor the effectiveness of the portal you use. Ask for feedback from users and pass anything on to the provider that you think should change. They may well be able to implement updates to their board portal solutions based on your experience. If they cannot, review your options with other providers.
Can you manage multiple boards with one board portal?
Some providers offer the ability to run multiple boards using their board portal solutions. If this is a concern for you, when you look into the board portal market, make sure you ask during the demonstration period and use that to inform your decision.
Conclusion
Board portal software provides many benefits for board administrators, corporate secretaries and directors. From improved workflows and better collaboration to increased engagement and secure record-keeping, a board portal can offer a significant return on investment.
It is a more secure and effective way to distribute board books, run your board meetings and follow up with tasks. You also create a digital audit trail that keeps you compliant with regulatory requirements.
Discover the leading end-to-end board portal solution
Revolutionise your meeting process with a streamlined procedure that protects your sensitive information and keeps your team on the same page, fully prepared for board meetings.
Request a demo of iBabs today