One location to keep meeting attendees in sync
Advanced Microsoft 365 integration, allowing you to implement single sign-on and automatically add or remove team members.
Attach documents directly from Sharepoint and OneDrive, collaborate and push them to Microsoft 365.
Sync meeting schedules between iBabs and Outlook.
Protect your data and personal information with the Microsoft Purview Information Protection integration.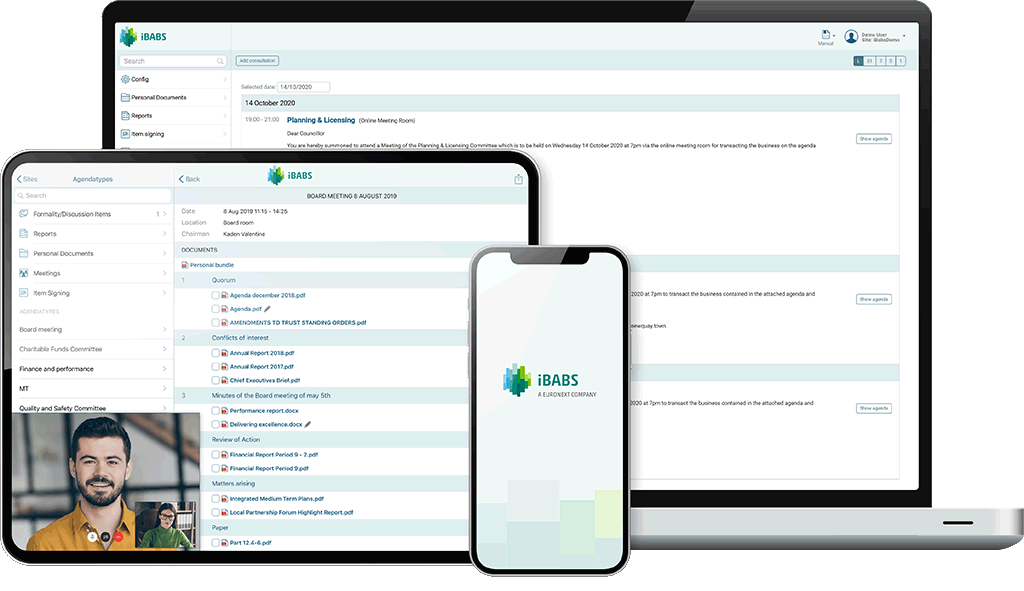 Working with Microsoft 365 before iBabs
Juggling multiple apps
If your meeting platform doesn't integrate with your DMS, both administrators and meeting attendees have to move away from it and search other apps in order to find the right documents. They constantly have to check their emails for updates.
Unsecure systems
Using B2C solutions with reduced security protocols means that data is vulnerable, and administrators have to add and remove users from the system manually. This problem is solved using the secure link between Microsoft 365 and iBabs.
Paul Theunissen, Secretary of the Board of Directors of Euronext
"We would have made the decision years ago if we had known that it would be so simple to digitize our board of directors."

iBabs immediately established itself as the fluidifier of our governance.
Paul Theunissen Secretary of the Board of Directors of Euronext