You may have heard the famous quote, "give me six hours to chop down a tree and I will spend the first four sharpening the axe," supposedly by Abraham Lincoln.
It highlights the importance of planning and preparation in order to do the job effectively. And that is the case with an annual operating plan in business. It is a document that, when prepared correctly, will create the framework your business needs to achieve its goals.
This article helps you create the document, providing an annual operating plan template on which to base yours.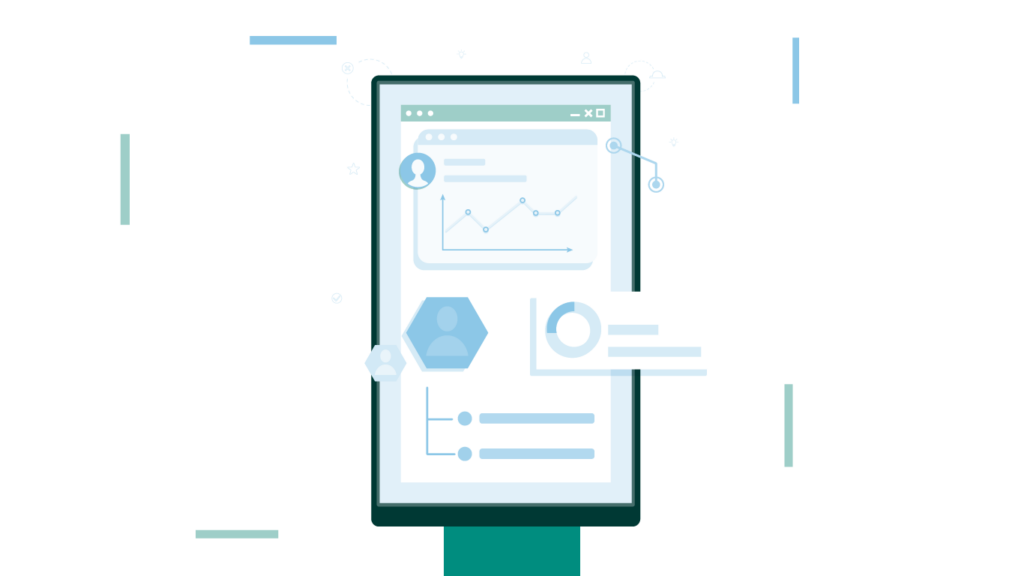 What is an Annual Operating Plan (AOP)?
An annual operating plan, also known as an annual operations plan, is a report that lays out the elements the company needs to reach its targets, including key performance indicators (KPIs), budgets and other human, physical, educational and financial resources. It provides a roadmap to help you navigate day-to-day activities that will lead the organisation to meet its objectives.
The document lays out the resources required by different company activities and who holds responsibility for carrying them out. It also takes into account pertinent risks for the company and how it might mitigate them to remain on course to achieve its aims.
The AOP differs from your budget and your strategic plan in the following way:
| | |
| --- | --- |
| Annual plan vs budget | Annual plan vs strategic plan |
| Your annual plan is your roadmap of activities to achieve your goal, whilst your budget ensures you have the finances to complete them. | Your annual plan contains your intended activities, whilst the strategic plan provides the route between them. |
How to create your annual operating plan
1. Assess your current situation
Look back at your performance over the last year and consider what you achieved in relation to your aims and objectives. Review how closely aligned your performance was with company values and your mission. This will help you to reset your planning for the next year.
In which areas could you improve in the future? Consider actions that did not achieve the necessary results. For example, did a new product launch fail to spark the expected revenue boost? Consider what you can learn in order to refine your processes going forward or whether you should cancel some activities and seek out other opportunities instead.
Analyse all areas of the business to ascertain where you can make improvements. One of these areas could include the effectiveness of your board. You can use iBabs to track board member engagement, which will allow you to identify directors who might need more encouragement or training. A more engaged board is a more effective board and that can help you move the business forward over the next year.
2. Analyse the market climate
The risks in your sector will have a bearing on your planning for the forthcoming year. There is no point in pursuing a plan that is destined not to work because the market climate is incompatible with its success.
This means keeping a keen eye on the industry press to spot market trends that will help you set KPIs that chime with the business environment in which you will be working.
Discuss the plan with the CEO to find realistic routes forwards for the next business year, as well as planning contingencies that can address the shifting landscape.
Make use of competitive landscape analysis to see what your peers are doing and how they work. This will identify opportunities to diversify and gain an advantage over your competitors. Use a SWOT analysis to better understand their strengths, weaknesses, opportunities and threats. This will help you adjust your planning framework to the market conditions.
3. Build your business strategy
Consider what you want to achieve overall for the business during the next year based on what is achievable as the market stands. Develop a strategy that will allow you to meet your objectives, given the risks and challenges that lie in store.
Use your board portal to facilitate collaboration between board members on this topic between meetings. This allows them to thrash out the minor details outside of the boardroom, creating more time in board meetings to discuss the more substantial aspects of the strategy.
You should also meet with department heads to discuss what they want to achieve during the year and what they need from you to meet those objectives. Attempt to work out how you can allocate the necessary resources for them to meet their aims. Also, use historical data to give you a realistic read on their ability to deliver what is required.
4. Create the operational plan
Using the information you have gathered, you can begin to create a framework for the day-to-day activities that will comprise your operational plan. Set KPIs to help you monitor progress during the year and adjust your plan accordingly. Allocate the necessary resources and assign responsibilities.
Once you have selected the areas on which you want to concentrate for the twelve months ahead, set SMART goals to achieve the growth that you require. These are goals that are Specific, Measurable, Achievable, Relevant and Time-bound.
Ensure your goals are relevant by aligning them with your company mission and that they are time-bound by setting them for the full term of your annual operating plan.
Include your budget and financial planning within the operational plan, which allocates how that budget works in a practical manner within the organisation. Include sales targets to help you achieve the results you need to carry out your plan.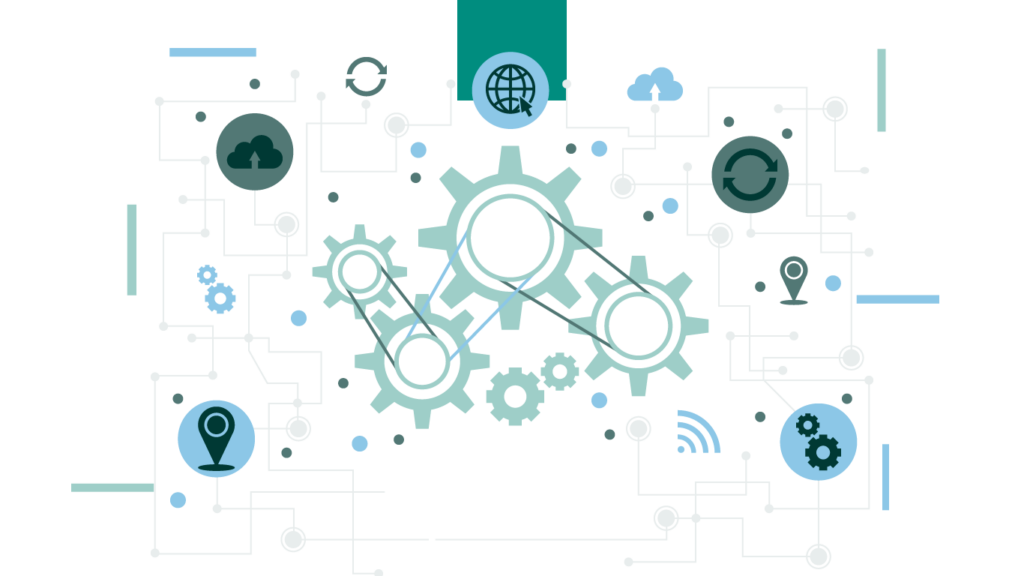 5. Explore new technology
Consider how technology could help you meet your operational goals with the resources that you have available.
This could include using artificial intelligence to automate some repetitive tasks and free up employees to work in other areas. When it comes to allocating human resources, you can make your plan more efficient by finding solutions that make the most of your employees' talents.
Another use of technology to improve your operational efficiency is to use board meeting software like iBabs to run your meetings. This allows you to implement a digital meeting management process that uses your resources more effectively.
6. Implement your plan
Put the plan into action and communicate that plan clearly to all stakeholders. Everyone must understand which goals you are aiming for, the steps required to reach them and their role in reaching those steps.
Use internal communications methods such as company town halls to discuss the operating plan with employees and field any questions that they might have. In order to make sure your board members understand their responsibilities, create and track action items in your board software to increase accountability.
Once the plan is in place, make sure to review it periodically, as changes in the market may have a bearing on its current state.
Annual Operating Plan Template
This template provides you with a basis for operational plans for businesses and non-profits, as well as for longer-term planning. It allows you to visualise your goals, the stakeholders with ultimate responsibility, the measures of success and the potential risks you could encounter.
FAQs
Why is creating an AOP important?
Creating an AOP organises the route towards your goals. Without it, you could veer off-course without being able to recognise that immediately. The steps in your plan help you to track progress more effectively and adjust accordingly if necessary.
What is the difference between an annual operating plan and a business plan?
Your business plan is your overall aims and goals and the methods to achieve them. The annual operating plan breaks that down into a one-year timeframe and plots how you will achieve the aims of your business plan that year.
How often should we update the annual operating plan?
You should check in on your plan regularly during the year, quarterly or even monthly. This is to ensure that you are on target and that the AOP is still on track to lead you to your goals, considering the market conditions. 
How can we ensure everyone stays engaged with the annual operating plan?
Setting SMART goals and KPIs allows all stakeholders to know where they stand and what they need to do to meet their targets. With strong internal communications, you can keep everyone informed and motivated, offering incentives and praise for meeting goals.
How do we determine the right key performance indicators (KPIs) for our annual operating plan?
This involves selecting leading KPIs that help you predict future performance. Discuss them with relevant stakeholders to ensure that they are realistic and helpful in achieving your aims.
How can we effectively communicate the annual operating plan to other stakeholders?
Use your internal communications channels to keep stakeholders informed about developments and progress. This could include, for example, internal webinars or emails. For boards, use your board portal software to provide documentation and action points for directors.
Conclusion
Using an annual operating plan template to create a road map towards achieving your goals helps you stay on course and gain an important overview of how you need to distribute your resources during the coming year. It provides all stakeholders with targets to meet and responsibilities to carry out so everyone understands the part they will play.
For board members, you can use iBabs' meeting management software to digitalise your processes, keep your board on track towards completing their action items and monitor directors' engagement with board matters. Request a demo of iBabs today to find out how to improve your workflows, accountability and effectiveness using one platform.
References and further reading