More than video conferencing. A virtual boardroom.
Join the virtual meeting room on the iBabs platform or using the Teams integration.*
Connect to the meeting with tablet, mobile or desktop and enjoy smooth streaming thanks to the built-in bandwidth optimisation.
To give you peace of mind, iBabs adheres to the highest security standards and is both ISO 27001 and ISO 9001 certified.
For greater transparency, you can stream your public meetings with iBabs Connect Live or integrations with Company Webcast, Arbor, Televic, and more.
* Coming soon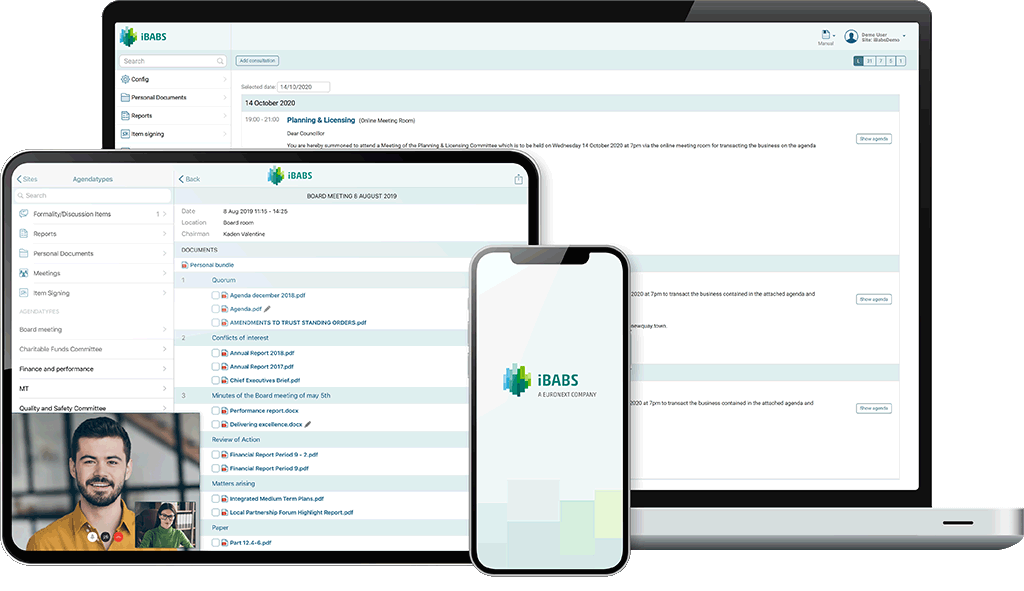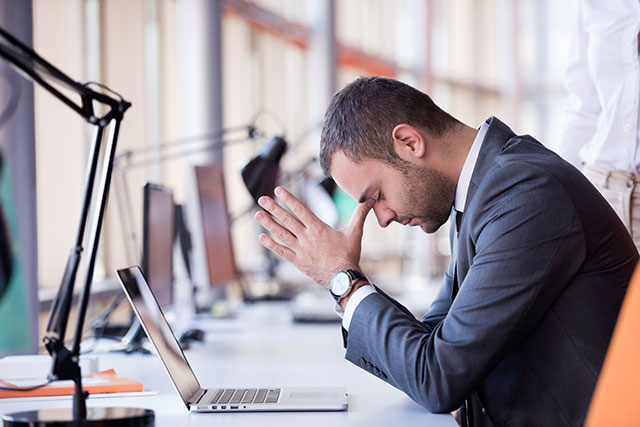 Video conferencing before iBabs
Security risk
Without a board portal like iBabs, many companies resort to using third-party, B2C conferencing solutions. This leads to security vulnerabilities due to lower standards of encryption and protection.
Inconvenient
Using separate platforms for meeting admin and video conferencing means juggling apps, causing distraction for the attendee. With iBabs, you have access to all important documents on the same platform.
Paul Theunissen, Secretary of the Board of Directors of Euronext
"We would have made the decision years ago if we had known that it would be so simple to digitize our board of directors."

iBabs immediately established itself as the fluidifier of our governance.
Paul Theunissen Secretary of the Board of Directors of Euronext