Review all related documents in one app, on any device
With iBabs, you'll find all relevant files attached to specific agenda. So it's easy to find what you need – when you need it – without time-consuming inbox searches.
Always up-to-date on the current status
iBabs's clear overviews and calendars make it easy to find what you need, in one glance – keeping you up-to-date on appointments, agendas, goals and decisions.
Scale up easily, to include more people as needed
Who's attending your next meeting? It's important that everyone has access to all the information on iBabs. So we made it easy to scale up (or down) as needed.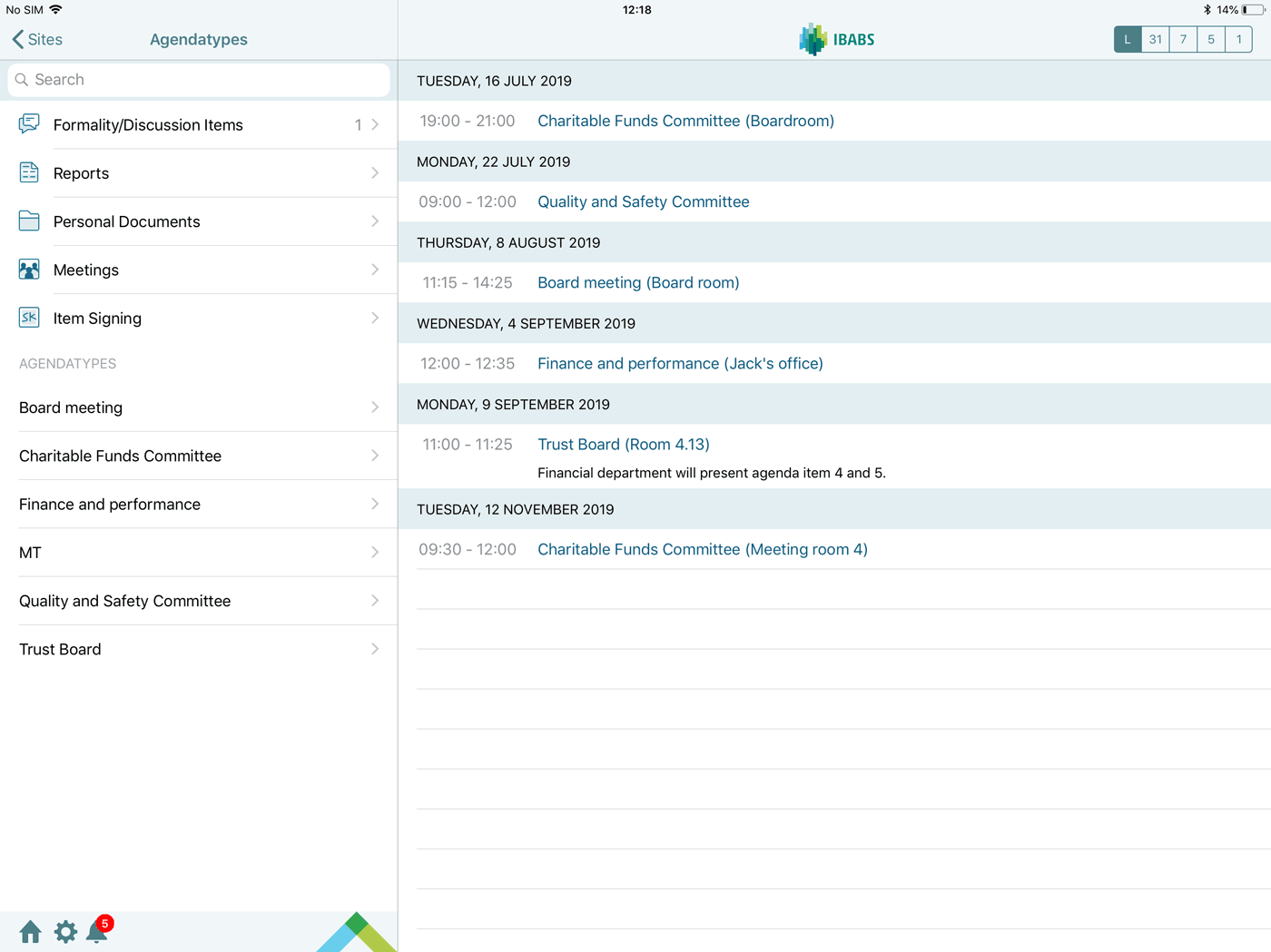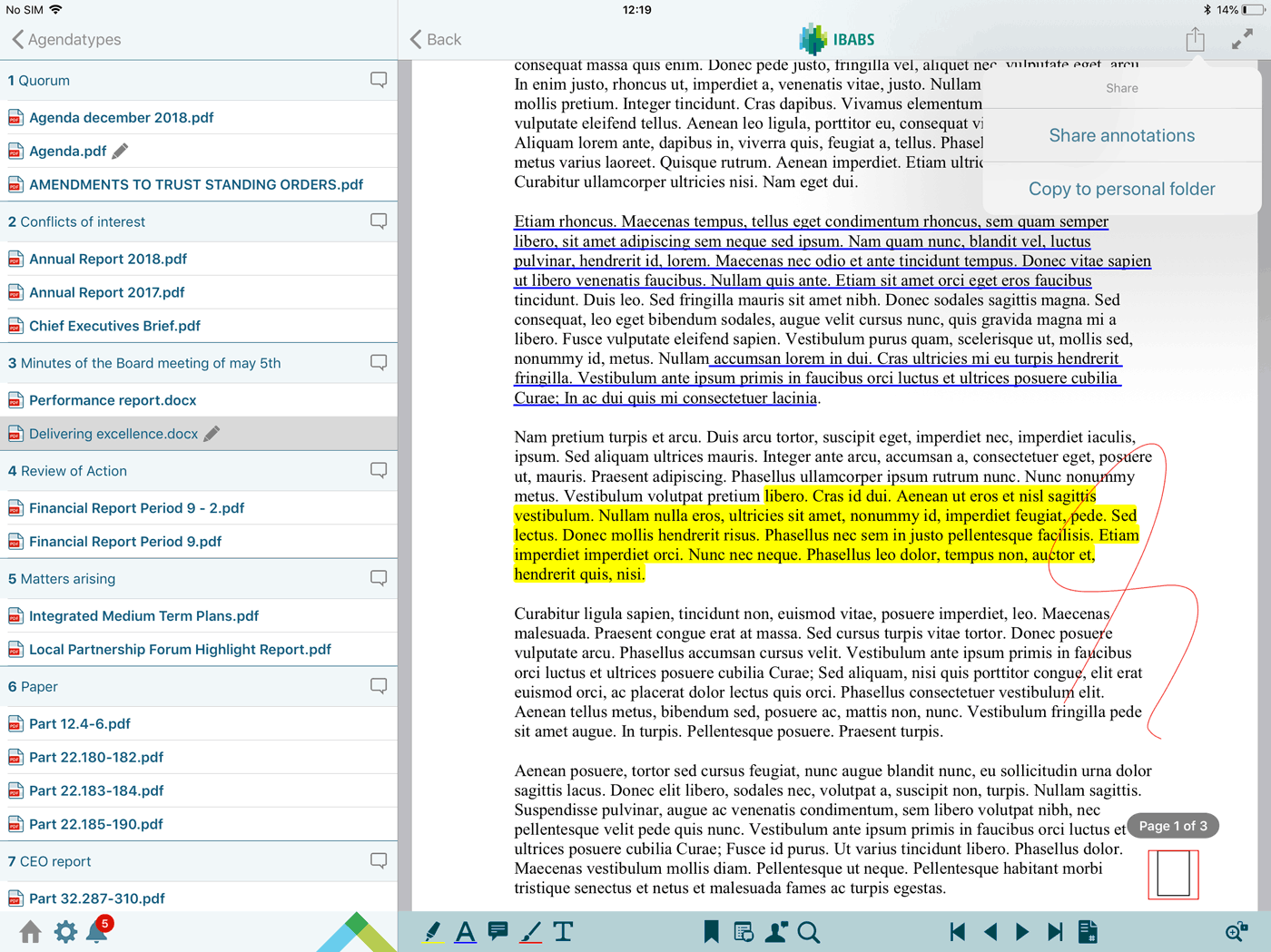 Documents automatically updated and available
Document versions change, and you don't want to waste time sifting through files to find the latest version. With iBabs, you always have access to the latest versions of documents - quick and easy.
Make notes or draw like on real paper
Printed board packs are easy to write on - and so is iBabs! We made it possible to write, scribble and draw on your iBabs documents. So you get the benefits of paper without the hassle of paper. And it makes sharing notes and changes easier than ever.
Upload files and give specific access
Enjoy automatic high-speed PDF conversion - and seamless integration with your current document system. Who has access to these documents and files? That's easily managed by secretaries - without complex procedures. Including default access, extra confidentiality - and even documents with access for specific individuals only.
Store and export all decisions and minutes
After your meeting, it's important to be able to check if everyone is on track. iBabs gives you the power to ensure that decisions made during meetings are followed up - so you can make and follow everyone's progress.
Easily access summaries of past meetings
To reference key points from past meeting - whether from last week or last year - just ask iBabs. You'll quickly find precisely what you need, without wasting time digging through paper files.
Assign action points, share notes and updates quickly
Who's doing what - and have they done it yet? Feel confident that decisions made are acted upon with iBabs. Because we make it easy to create action points, assign them - and track actions taken.