Developing effective two-way communication with constituents is essential to the work of local government. The UK's Local Government Association concluded that "local councillors are in the front line of neighbourhood and community engagement. Working with a wide range of individuals and organisations in the area, officers can help them to decide how best to respond."
This article collects together some important citizen engagement examples to help you facilitate this aim. Keep reading to find out what the different types of citizen engagement are and the ways in which you can strengthen your relationship with the community and improve the quality of life of your constituents. 
What does citizen engagement mean?
Citizen engagement is the two-way communication between local government and its community, whereby the council explains its reasoning and invites contributions from constituents in order to make better-informed decisions that are of value to the local area and its people. It is at the core of good local governance, and it is all about public participation in trouble-shooting.
Types of citizen engagement
There are three main types of citizen engagement, and each offers a different opportunity to bring the local government body closer to its constituents and involve them in the process of running their local area. They include:
| | |
| --- | --- |
| Type of engagement | What it entails |
| Consultative engagement | This is the process of performing outreach to citizens to gain input on the issues of the day. This helps to inform decision-making. It also involves seeking feedback on the performance and activities of the council in order to make adjustments in the future. |
| Collaborative engagement | Rather than simply seeking suggestions, collaborative engagement involves actively working together with citizens to create and develop solutions and initiatives that will benefit the community as a whole. |
| Empowering engagement | Empowering engagement involves the local government body providing local communities with the resources and backing to spot issues and drive the change that is needed of their own accord. |
Examples of citizen engagement activities
1. Stream public meetings
Holding public council meetings is a good way to involve members of the community with the work of the council. However, running solely in-person events can restrict the reach of your event. People might have childcare or work commitments that prevent them from travelling to attend, for example.
By streaming these town halls and other types of meetings, using an interactive local government platform, such as iBabs, you can engage more people. Citizens can attend from wherever they are and can engage in the meeting on their devices.
They can provide feedback and input on important local matters that can then inform council decision-making.
2. Establish citizen advisory committees
By creating a panel of citizens that represents the diverse nature of your community, you gain a sounding board that can help you understand the breadth of issues and opinions relevant to your constituency.
Each member brings their own experience and expertise to the committee. They can then provide feedback on the topics of most interest and the decisions that the board makes, as well as offering suggestions for solutions.
This helps the council make sure it is working in alignment with community sentiment. It can also help make decisions and propose initiatives that will provide the most value to the community.
3. Improve online engagement
So much communication takes place online today, and that is where your constituents will be used to interacting with friends, family and organisations from schools to shops. As such, it makes sense to carry out citizen engagement using these channels.
Being active on social media is important for updating constituents on the progress of initiatives and your response to issues. You can gain instant feedback from the community, which helps you understand topics of interest in real time. Online forums are also key for engagement. Both types of social platforms help you issue updates and answer questions in a manner that is likely to spread the message as quickly as possible.
4. Run community surveys
Surveys are a direct way of gathering information from citizens. You can be as focused or general as you wish when compiling the questions, depending on whether you want to understand the specific mechanics of a situation or discover the wider sentiment of citizens on a topic.
Surveys can help you find areas of concern or areas where improvement should be prioritised that you might not have uncovered otherwise. They help with feedback and also suggestions for pathways forward.
5. Host community workshops
Being out and about in the constituency and having that public presence is great for engagement. Base yourself in a venue and invite the community to come along and take part in a workshop. This will give them the opportunity to both learn about topics at the heart of local politics and also to make their suggestions in person.
You can invite experts to talk to attendees or find opposing voices and have them debate potential solutions to problems. This educates attendees and helps them understand the arguments to form their own opinions, which they can share with the council.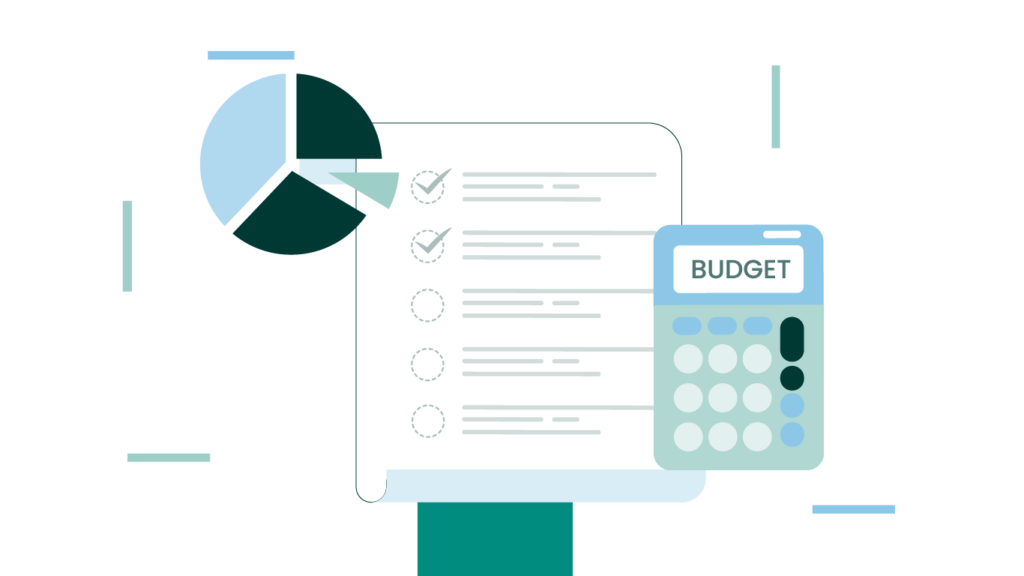 6. Explore participatory budgeting
Participatory budgeting can be incredibly empowering for citizens as it increases local government transparency. It allows them to decide on how a portion of the council budget is spent. This means that the allocations better reflect the overriding sentiment in the electorate.
For example, on topics such as the environment, your citizens provide a range of opinions and expertise in the topic and can help to divert funds more effectively towards the areas in which they can make the most difference. Local government organisations in Lisbon, Portugal, and Molina de Segura, Spain, took the approach of implementing participatory budgeting on this theme with impressive results.
7. Start community partnership programmes
Another way to harness expertise and passion within the community is to collaborate with local community groups to work through initiatives. These are collections of citizens that are already working together to achieve an aim, and so they provide ready-made expert sounding boards on a range of topics.
For example, campaign groups for older people can help with a consultation about the most effective way to run public transport in a manner that prevents them from being isolated or unable to make use of local facilities.
The chances are that these groups have already consulted members and researched topics and so can be very useful when developing an approach to them.
8. Create support groups
Where there are no support groups like those above, local governments can create them in order to bring like-minded people together and engage with them to form initiatives that solve problems within the community.
These peer-led groups provide a focal point for emotional, social or educational assistance for citizens in a range of different circumstances. This is an example of councils engaging with the community in ways that empower people to share their knowledge with others, support each other and find solutions to issues.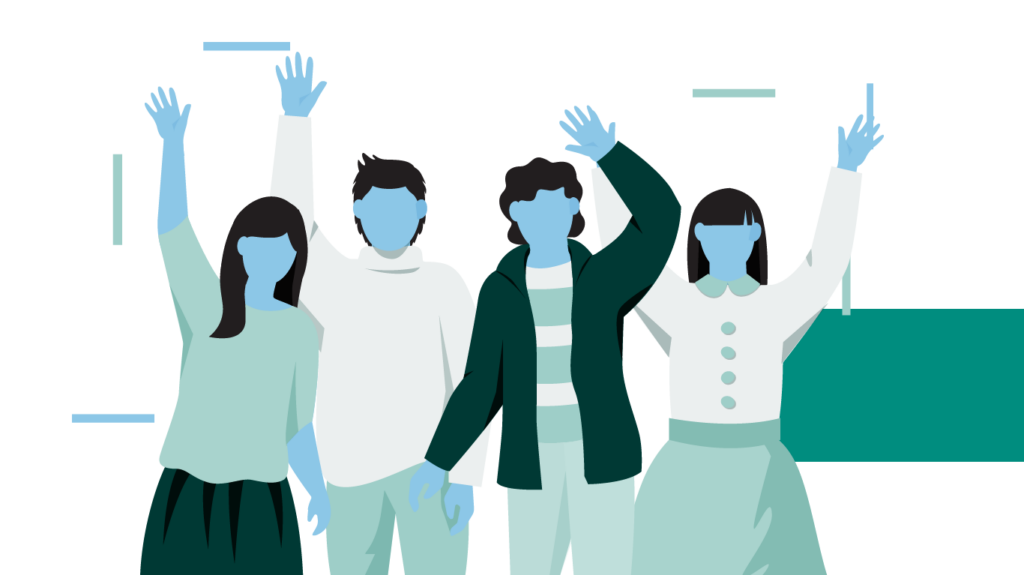 9. Engage the youth
To help the council foster a culture of engagement, reaching out to young people is essential. This enables them to see their local government as approachable and open to interaction.
Create opportunities for young people to get involved with community events and activities. You should also implement initiatives whereby young people have an opportunity to put their thoughts, concerns and suggestions to the council, involving them in decision-making.
This means they are more likely to remain engaged with the work of the council as they grow older and see civic participation as the norm.
Why is citizen engagement important?
Greater inclusiveness and diversity as you actively listen to voices from across the community, not just those represented in the council chamber
Improved trust and communication between citizens and government as constituents gain an insight into the processes and feel heard and valued
Better decision-making processes come with gaining a richer understanding of what is happening in the community and what needs to change and how
Increased civic participation and empowerment as citizens understand that their engagement can make real changes to lives in the area
Fosters trust, transparency, and accountability as council members understand they are being scrutinised and assessed by an engaged community
Creates a sense of ownership and belonging for citizens, knowing that the council has listened to them and acted on the feedback and suggestions they make
FAQs
How can local government improve citizen engagement?
Local government can improve citizen engagement by providing multiple engagement channels and platforms, encouraging feedback and dialogue, investing in community education and outreach and making engagement processes more accessible and convenient.
Why is engagement important to the community?
Engagement is important to the community because it builds stronger and more resilient communities, addresses community issues and challenges effectively. It fosters trust, transparency and accountability while creating a sense of ownership and belonging.
What are some challenges that local governments may face when implementing citizen engagement initiatives?
Some challenges that local governments may face when implementing citizen engagement initiatives include a lack of resources, limited community participation, lack of trust between citizens and government and difficulty in reaching marginalised or underrepresented groups.
How can local governments measure the success of their citizen engagement initiatives?
Local governments can measure the success of their citizen engagement initiatives by tracking participation rates, gathering feedback from citizens, evaluating the impact of engagement initiatives on decision-making processes and measuring the overall satisfaction and trust of citizens in the government.
Conclusion
There is no one single way to engage communities with the work of local government, but these citizen engagement examples show that implementing a variety of initiatives can help to bring the council and its constituents together. Being open and transparent, as well as listening and responding accordingly, all help to forge the bonds that can lead to better decision-making.
iBabs is a meeting platform that provides multiple engaging features to help local government super-serve its citizens. You can stream meetings, accept and answer questions, record your decisions and display them for the community to see online. Request a demo of iBabs today to find out how it can boost your community outreach and provide you with the benefits mentioned above.
References and further reading